We've been asked it all! There are NO silly questions. If you don't see your question here, please call or email us and we'll be happy to answer you.
Frequently asked questions
Will the treatments hurt?
---
Many of the foot treamtents do not hurt and will give you immediate pain relief (i.e. corn removal, nail cutting, callus removal) after they are done. Other treatments may or may not cause discomfort as everyone is different. If you are worried simply give us a call to inquire and ask to speak with Cynthia directly!
---
What is the diffence between a corn and a wart?
---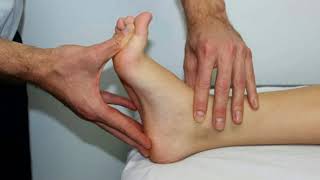 Corns are thick hardened layers of skin that develop when your skin tries to protect itself against friction and pressure. Warts are viruses and grow in the bottom most layer of your skin and callus can grow over top of them leading people to mistake them for corns or callus.
---
Do I need an appointment?
---
Yes. Your feet and health are important to us and having an appointment will allow us the right amount of time required to treat each patient completely. Please call 416-490-6918 to schedule your visit.
---
Do you deal with insurance companies directly?
---
We can not direct bill to insurance companies as it is not the same with pharmacy and dental clinics. When you have paid in full, we will give you an invoice and ALL documentation they may require so that you can submit (even electronically-faster) to your insurance company for reimbursement. If you are NOT sure that you are covered for certain treatments or products, we can give you an "estimate" so that you can be approved before you commit to the payment. We understand the first time doing the insurance forms may be slightly confusing so if you need any help we will gladly point what goes where to make it easy!
---
Do I need a medicl referral from my Doctor?
---
No you do not need a referral from you doctor to see us as these services are not covered under OHIP.
---
Where are you located?
---
We are convienently located "one block east" of Kennedy Rd (called Milliken Road) off of Finch in a clean medical building. 4040 Finch Ave East. Suite 407 in Scarborough. Free parking, wheel chair accessable & close to 401,404 highways.
---
---